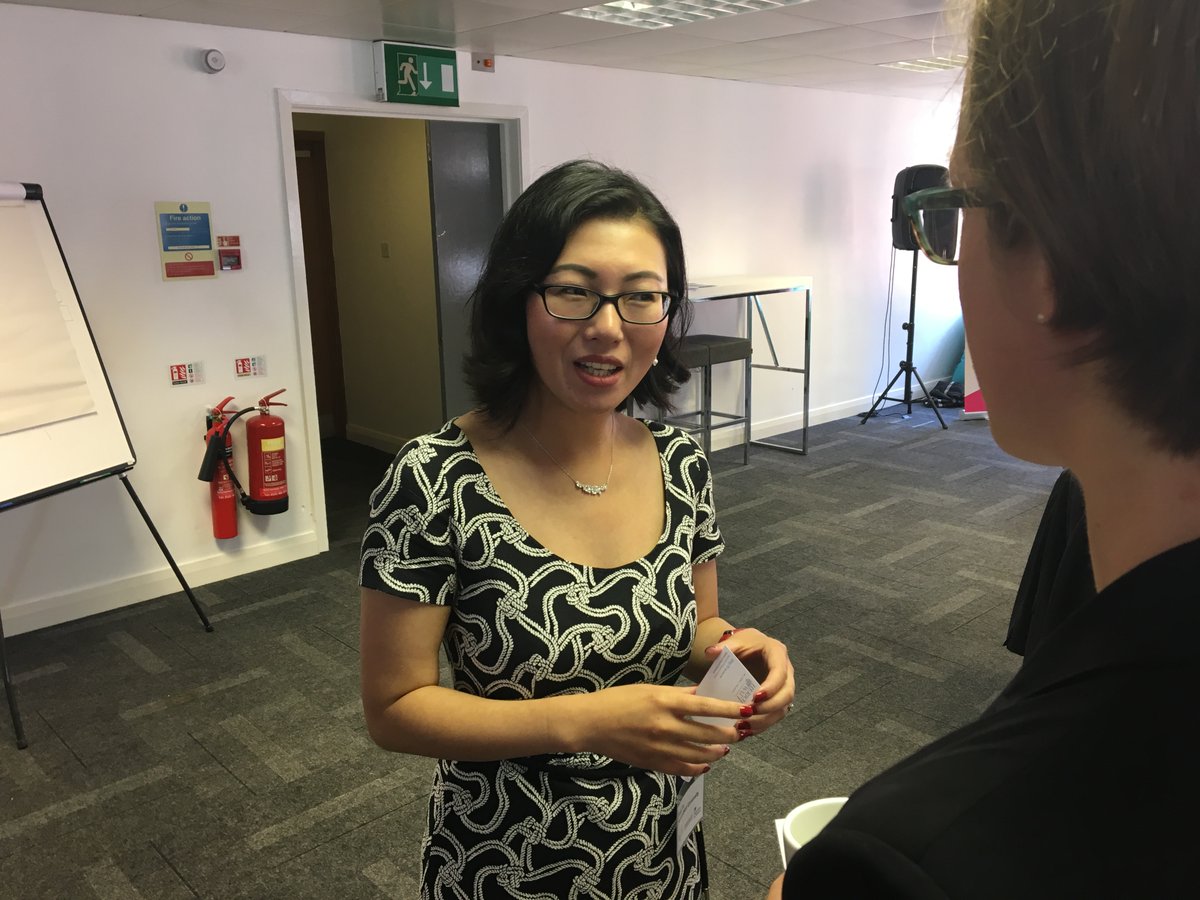 Our low carbon jet fuel research programme at the Research Centre for Carbon Solutions (RCCS) at Heriot-Watt University has the potential to provide a carbon sink for the aviation industry, capturing CO2 to produce a fuel with potential negative emissions. One of the key objectives of our activities in this area is to perform policy, public engagement and regulation studies in terms of financial and socio-environmental impacts. Dr Bing Xu, Associate Professor in finance at Heriot-Watt University, currently leads this work package.
Dr Xu recently attended the Sustainable Aviation Fuel for Clean Growth event in Birmingham, UK on the 12th July hosted by KTN Aerospace & Aviation Manager Michelle Carter. This event was very well organised and has provided some interesting findings based upon current alternative jet fuel research in the UK. A low carbon fuels policy update was given from the UK governments Dept. for Transport Head of Low Carbon Fuels, Rachel Solomon Williams.
She said in the long term, the Government favoured waste-based fuels over crop-based fuels. The overall renewable energy target is 32% by 2030 (EU wide) and Brexit is unlikely to affect this. Rachel also presented two capital investment projects worth £25m under the Future Fuels for Flight and Freight. These projects focus on HGV and Aviation, two sectors which cannot easily be decarbonised. She also announced the Department's intention to publish an Aviation Strategy white paper in 2019, which will include a section on SAF.
A competition was also introduced by Michelle Carter called Sustainable Aviation Fuel for Clean Growth. There are two streams to the competition: Stream 1 offers fuel testing and expertise to support fuel producers to gain approval and certification of new fuels. Stream 2 offers the chance for an organisation to acquire an Auxiliary Power Unit (APU) which has been donated by British Airways. The competitions Q&A Panel included: Solange Baena (Airbus Operations), Jon Hart (Rolls Royce), Chris Lewis, (Chris Lewis Fuels Consultancy Ltd), Trevor Bertrand (British Airways), Richard Mills (Boeing). Rolf Hogan, Executive Director for Roundtable for Sustainable Biomaterials provided a talk on the sustainability of biomaterials.
Later in the afternoon a variety of sustainable aviation fuels projects were introduced by:
British Airways & Velocys: Neville Hargreaves, Director Capital Projects UK, Velocys British Airways & Green Fuels
Airbus: Solange Baena, Fuel Systems Lead Engineer, Airbus Operations
Shell: Joanna Bauldreay, Aviation Fuels Development Manager, Shell Research Ltd Virgin Atlantic and LanzaTech, Calf Wolf, Vice President Europe, LanzaTech
Towards the end of the meeting, KTN's Darren Hill introduced the sustainable aviation fuel landscape (UK SAF Landscape Tool) was introduced, where Heriot-Watt has been included and it can be accessed here.
These maps, which have been developed by KTN, aim to provide a visual, easy-to-use and simplified version of a particular supply chain. They allow users to easily and quickly source data within an otherwise complex and confusing eco-system. Over 100 organisations have been listed so far (more can be added by request) and KTN is encouraging people to use the tool to find out who's working within the space and potentially find partners.