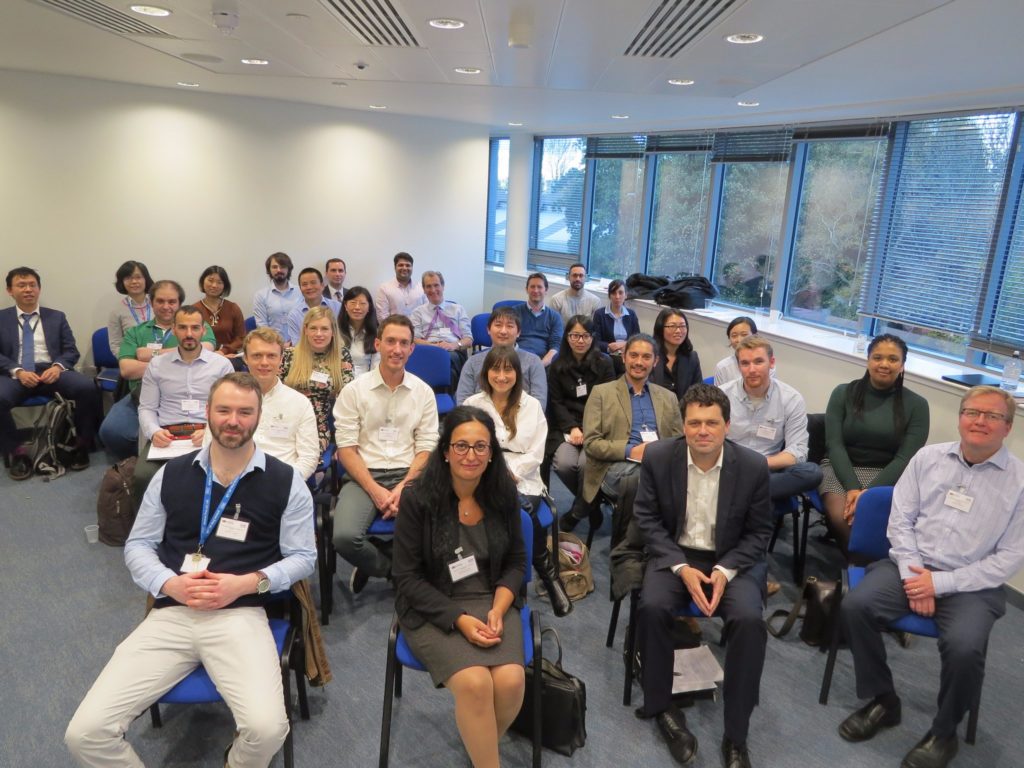 Heriot-watt university hosted the first EPSRC Multi-disciplinary workshop on low carbon fuels.
EPSRC launched a series of low carbon fuel workshops as a basis to bring together projects under the low carbon fuel call in an effort to establish a platform for future collaboration and consolidated advancement in the field.
The key overarching priority for stakeholders at the 1st EPSRC multi-disciplinary low carbon fuel workshop (hosted by Prof Mercedes Maroto-Valer at Heriot Watt University) was the introduction and discussion of the four low carbon fuel grants awarded within EPSRC's call and to establish a platform for knowledge sharing and future collaborative research exchange, funded by EPSRC.
The main outcomes of this workshop was the strategic introduction of the four low carbon fuel grants which explored the various multi-disciplinary research being implemented within this sector. The four projects that were introduced were:

Low carbon Jet Fuel through Integration of Novel Technologies for Co-valorisation of CO2 and Biomass with Prof. Mercedes Maroto-Valer as PI and acting host for this workshop at Heriot-Watt university
Utilisation of Solar Energy and Electrocatalytic Processes for the Low Energy Conversion of CO2 to Fuels and Chemicals lead by Prof. Richard Catlow at Cardiff University 
Flexible Routes to Liquid Fuels from CO2 by Advanced Catalysis and Engineering at Prof. Matthew Rosseinsky at University of Liverpool
Liquid Fuel and Bio Energy Supply from CO2 Reduction lead by Dr Eileen Yu at Newcastle University

The workshop also identified and explored common topics within low carbon fuels exploring the four most prominent fields within currently ongoing research. A general interpretation of LCA was explored, including the creation of an LCA working group which aims to be led by Dr Ben Kolosz over the next workshops. Finally, we looked into future perspectives of low carbon fuel, highlighting what the field can achieve in the short term as well as looking into advanced futuristic technologies in the long term.
The next low carbon fuel meeting will take place on 4th June 2018 at Cardiff University hosted by Prof. Richard Catlow.