Professor Mercedes Maroto-Valer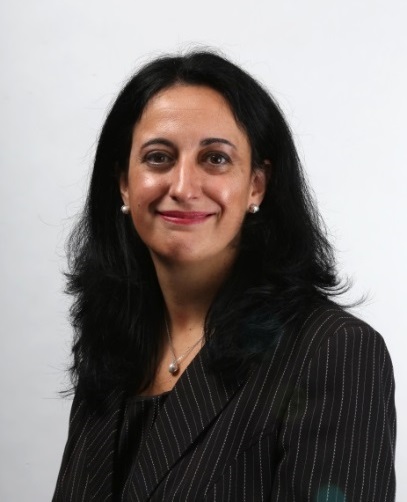 Prof Mercedes Maroto-Valer (FRSE, FIChemE, FRSC, FRSA) is Director of the Centre for Innovation in Carbon Capture and Storage CICCS). She is also Assistant Deputy Principal Research and Innovation and Director of the Energy Academy at Heriot-Wat University.
Mercedes has held academic appointments at the University of Kentucky (1997-1998), Pennsylvania State University (1998-2004) and University of Nottingham (2005-2012). Mercedes obtained her PhD in 1997 at the University of Strathclyde (Scotland). Following a one-year postdoctoral fellowship at the Centre for Applied Energy Research (CAER) at the University of Kentucky in US, she moved to the Pennsylvania State University in US, where she worked as Research Fellow and from 2001 as Assistant Professor and became Program Coordinator for Sustainable Energy. She joined the University of Nottingham as Reader in 2005 and within 3 years she was promoted to Professor in Energy Technologies. During her time at Nottingham she was the Head of the Energy and Sustainability Research Division at the Faculty of Engineering.
She leads a team of 40 researchers developing novel solutions to meet the worldwide strive for energy, with particular emphasis on clean technologies, including carbon dioxide capture, transport, storage and utilization. She has over 410 publications, including editor of 4 books and 32% of her publications are in top 10% most cited worldwide. She holds leading positions in professional societies and editorial boards and has received numerous international prizes and awards, including 2013 Hong-Kong University Mong Distinguished Fellowship, 2011 RSC Environment, Sustainability and Energy Division Early Career Award, 2009 Philip Leverhulme Prize, 2005 US Department of Energy Award for Innovative Development, 1997 Ritchie Prize, 1996 Glenn Award- Fuel Chemistry Division of the American Chemical Society and the 1993 ICI Chemical & Polymers Group Andersonian Centenary Prize. She is PI/CI projects worth ~ £35m, and has recently been awarded a prestigious European Research Council (ERC) Advanced Award.
Project Manager
Dr. Amir Jahanbakhsh

Dr Amir jahanbakhsh has a PhD in Petroleum Engineering from Heriot-Watt University and is an experienced project manager.  Since he joined RCCS he has been involved in managing large multidisciplinary consortium projects including an ERC funded project- MILEPOST-Microscale Processes Governing Global Sustainability, two EPSRC funded projects- Low carbon jet fuel through the integration of novel technologies for co-valorisation of CO2 and biomass and Novel adsorbents applied to integrated energy-efficient industrial CO2 capture and one ERA-ACT funded project- PrISMa (Process-Informed design of tailor-made Sorbent Materials for energy-efficient carbon capture). He is bringing over ten years of experience in the management of research and industrial projects. Project management tasks include project's progress monitoring, holding regular progress and advisory board meetings and workshops, technical and financial reporting, planning data management, documentation and dissemination.