Work Package lead: Dr Jin Xuan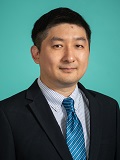 Dr Jin Xuan is a Senior Lecturer in Low Carbon Processes at Loughborough University since 2018. Prior to that, he was the Associate Director and Assistant Professor of the Research Centre for Carbon Solutions (RCCS) at Heriot-Watt University. He has published 90+ journal papers (including 4 Invited Articles, 2 'ESI 1% Highly Cited Papers', 2 'Top 25 Hottest Article' and 1 'Most Cited Article'), 50+ conference papers and granted 9 patents. Dr Xuan has led/co-led £3M+ research grants, as the PI for the EPSRC First Grant on solar energy (EP/R012164/1), the PI for the ETP grant for Energy Storage Optimisation (PJ0179ES), the PI of Royal Society Research Grant (RSG\R1\180162) and Newton Advanced Fellowship (NAF\R1\180146) and the work package leader for the £1.8M EPSRC low carbon fuel project (EP/N009924/1). He also leads the UK team in the Global Innovation Initiative (GII) project for CO2-to-fuel microreactors with Yale University, Shell, and Chinese Academy of Sciences. He is the winner of 2015 Scottish Energy News Researcher of The Year Award (Energy Storage & Materials) and held the Royal Society Kan Tong Po International Fellowship.
Dr Xuan is currently a full member of EPSRC Peer Review College and a Panel Member for the British Council's Newton Fund Scheme. He has been the evaluator of 50+ research proposals for EPSRC, Newton Fund, Netherlands Organisation for Scientific Research (NWO), National Science Centre of Poland, Qatar Research Networking Programme, UK-Russia Link Programme, Consortium for Clean Coal Utilization, USA, and Commission on Higher Education, Philippine. Dr Xuan served as Organizing Committee Member for a number of international conferences. He is an Associate Editor of Frontiers in Environmental Science and an active Reviewer for 40+ leading journals such as Advanced Materials, Journal of Power Sources and Chemical Engineering Journal.
Co-investigator: Dr Huzhi Wang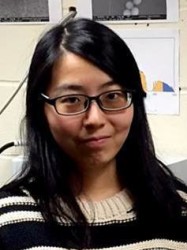 Huizhi Wang is a lecturer in the Department of Mechanical Engineering and a member of the Electrochemical Science & Engineering Group. She received her PhD in Mechanical Engineering from the University of Hong Kong in 2012. She then worked at the University of Hong Kong as a postdoctoral fellow until 2014. Prior to joining Imperial College, she was an assistant professor in the School of Engineering and Physical Sciences at Heriot-Watt University, Edinburgh. Her research interest lies in electrochemical energy engineering with a particular focus on the thermofluid aspects of electrochemical energy conversion and storage systems including fuel cells, batteries and electrolysers. She is also interested in advanced manufacturing (e.g., microfluidic-based fabrication, additive manufacturing) and diagnostic techniques for electrochemical energy applications. She has over 50 journal publications and 8 patents. Her research is supported by EPSRC, EU H2020, Scottish Funding Council and industrial sponsors.
Research Associate:
Dr. Waqas Hassan Tanveer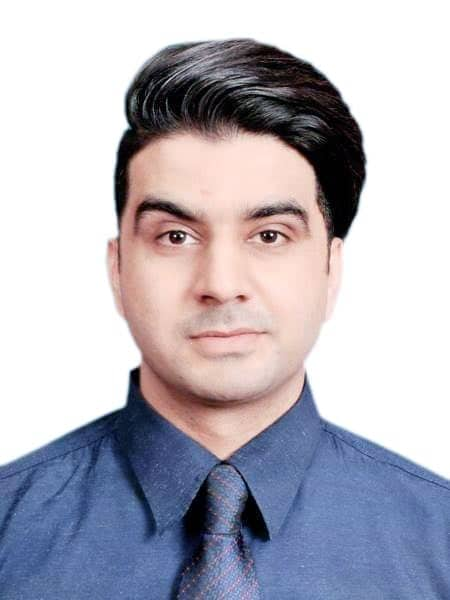 Dr. Waqas Hassan Tanveer earned his PhD in Mechanical and Aerospace Engineering from Seoul National University (SNU). Prior to joining RCCS as a Research Associate, he was working as an Assistant Professor, at National University of Science & technology (NUST)-School of Mechanical & Manufacturing Engineering (SMME). His research is mainly related to industrial waste carbon operated SOF/ECs and their performance enhancement through Nano-Structural control and Artificial Intelligence. He has also worked on control strategies of Hybrid Electric/Fuel Cell Vehicles. During Ph.D. and Post-Doctoral research, Waqas published in more than 15 SCI journal papers (Impact factor >60), 20 international conferences, and 1 patent. He was the recipient of "Graduate Scholarship for Excellent Foreign Student (GSFS)" and "Brain Korea (BK) 21 Plus scholarship" for his PhD and research work accomplishments at SNU. He has also received numerous "Best Research Poster, Best Presenter, and Best Essay Awards at various National and International forums. Additionally, Waqas has considerable Industrial Experience in a) Aeronautical Design / FEA Analysis, b) Production / Maintenance of Sapphire Startup plants.